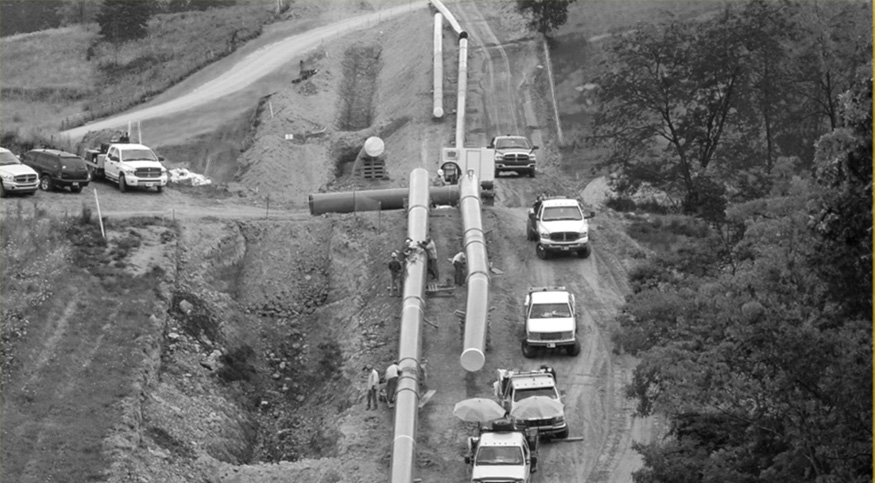 Our mission is: To perform for our customers the highest level of quality construction services at fair and market competitive prices. We will strive to implement a long-term relationship with our clients, based on safety, quality, timely service and an anticipation of their needs. And maintain the highest levels of professionalism, integrity, honesty and fairness in our relationships with our suppliers, subcontractors, professional associates and customers.
C.J. Hughes Construction Company Inc. is one of the United States' leading pipeline distribution, transmission and utility contractors.  We stay devoted to excellence in all that we do.  With a comprehensive assortment of pipeline contracting, design and installation services for natural gas, petroleum, water and sewage we can remain flexible to our customers' needs. In addition, we also have an Industrial Building Division experienced in new construction or building renovations.
The Company believes that on-time delivery of the highest quality projects for the best value is only part of the solution.  Innovation, experience, safety and teamwork support the foundation that allow us to keep pace with the advancing complexity and shortened lead-times of today's projects.  As a recognized leader in the industry, much of our success and longevity can be attributed to the quality of work we provide our customers and the professional and stable leadership at all levels within the company.
Our dedication to the customer, commitment to innovative thinking and superior technical expertise has secured our place as a premier and well-respected national contractor among clients and competitors. CJH's continuing focus on research for design improvements and our reinvestments into the company allow us to bid our customers the most cost-effective and value-added products and services available in the industry.