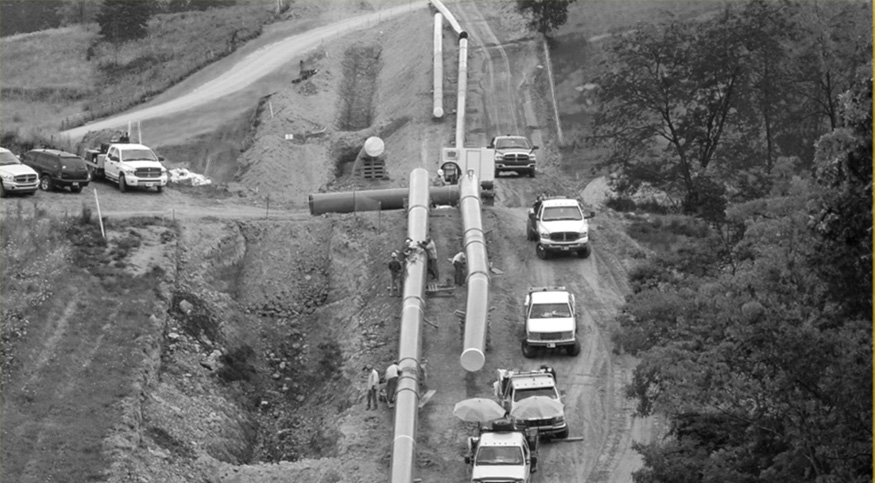 Focus on Safety, Quality, and Production while being environmentally and fiscally responsible. Provide the highest level of quality construction services at fair and market competitive prices. Create long-term relationships with our clients, based on communication, timely service, and an anticipation of their needs. Maintain the highest levels of professionalism, integrity, honesty, and fairness.
     C.J. Hughes Construction Co., Inc. was established 70 years ago in West Virginia and is one of the region's leading underground pipeline, utility, and facility construction contractors.  With devotion to safety and quality, C.J. Hughes offers an array of specialized services to the natural gas, petroleum, and water/wastewater industries.  With in-house fabrication facilities and a diverse fleet of equipment, we remain flexible to meet all our customers' needs.
     We believe that on-time delivery of the highest quality projects for the best value is only part of the solution.  Safety, innovation, experience, and teamwork support the foundation that allows us to keep pace with the advancing complexity and shortened lead times of today's projects.  As a recognized industry leader, much of our success and longevity can be attributed to the quality of work we provide our customers and to the professional and stable leadership within the company.
     Continued dedication to our customers, commitment to innovative thinking, and superior technical expertise has secured our reputation in the industry as a pioneering regional contractor among clients and competitors.  C.J. Hughes continues to invest in technology, equipment, and facilities, which allow us to provide our customers the most cost-effective and value-added products and services available in the industry.