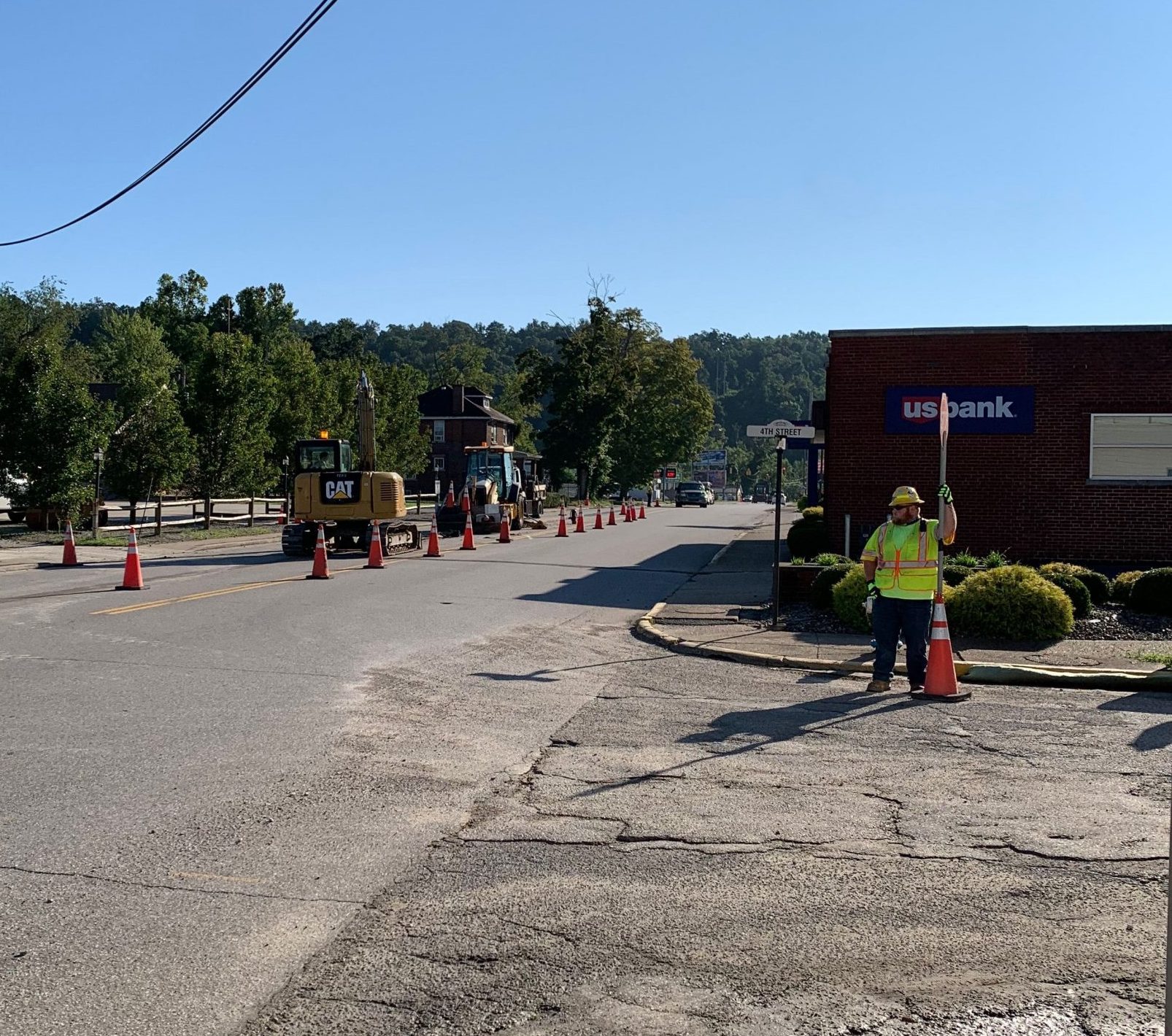 CJ Hughes offers a full-service traffic control division to compliment our ongoing work and offer as a service to our customers and the communities around us.  With crews available to work in WV, OH, and KY, we can meet the needs of the tri-state area for flagging, equipment rental, and other additional services.  Our dedication to safety makes us a preferred choice for our customers.
Our services include:
Flagging
Temporary road closures
Traffic control
Equipment rentals
Consulting
Every CJ Hughes employee is trained on, understands, and values the safety of our employees, customers, and communities in which we work.  We are Gold Shovel Certified and have a Ravs Plus certificate on ISNetworld.
For any questions or inquires for work, contact or call 304-963-2000
Natural Gas/Petroleum Transmission
Water/Wastewater Systems and Facility
Industrial and Maintenance